Boat Holland 2020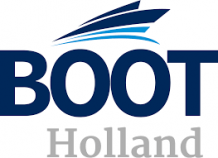 The Kick-Off off the watersport season
During the Boot Holland 2020 show, which will be held from 7 to 11 February 2020, Kuster Yachts will be present with 6 used and new ships.
The Kuster A-38 is the most popular version of the steel-built Kuster series. Especially due to its dimensions (11.50 x 4.04) and its sturdy yet elegant appearance. The Kuster A-38 has a low draft and headroom, making many inland waterways accessible. The yacht offers accommodation for 4 people in two separate cabins.
The Kuster A-47 is a pleasure yacht in the new class ships of Kuster Yachts. Strong and tough, but slimmer and slimmer. Also faster and even more seaworthy. The latter is remarkable for a yacht with a spacious open cockpit. The slogan for the Kuster A-47 'At home at sea' is not only very appropriate for the ship, people on board will also feel very easy and safe on trips that can be very long and long, because the yacht is built on that. A year or more on board with all the comforts of home. That is what a Kuster A-47 sails for.  
The classic and timeless Kuster modellen are available from 31 to 48 feet. All models stand for reliability, seaworthiness and a high-quality finish. The Kuster A-38 and Kuster A-47 ships presented at Boot Holland are very extensively equipped with bow thruster, double steering, solar panels and davits. In terms of navigation, everything is there and these yachts are equipped for a longer stay on board. If you already want more information about these ships, please refer to our sales website.
If you are looking for a reliable travel companion for the water you are welcome to visit us at the Boat Holland Show. We are situated in the Saksenhal at stand number 3121.
We would be happy to tell you more about the Kuster A-38 and all other Kustermodellen. For more information about Boot Holland click here.